Wedding Cars Essex
Classic American,
Hot Rods,
VW Camper Van/Bus
Wedding Cars
Cool Classic Cars is Essex's premier company for Wedding Cars, Classic American Cars, Hot Rods & VW Splitscreen Camper Van and micro bus Wedding Cars from the outrageous and unusual styles of the 20's, to the 60's!

CADILLAC CONVERTIBLES, SEDANS,
STREET RODS, HOT RODS,
VW SPLIT SCREEN MICRO BUS & CAMPER VAN!
All the American Classic Wedding cars, Hot Rods and the VW Splitscreen Bus/Campers on this web site are owned by us and in excellent condition. They are from the outrageous styles of the 20's, 30's, 40's, 50's & 60's offering something very special and perhaps unusual for your wedding day.
We believe your wedding transport plays a significant part in the success of your wedding day. It's not simply a financial investment on your part but an once-in-a-lifetime event that just can't be repeated. So why not stand out from the rest, turn heads, attract attention and arrive in style, with fins and chrome, the rumble of that V8 engine, the 60's cult freedom vehicle the VW Splitscreen camper. You'll experience that celebrity feeling, in one of our Classic American Wedding Cars, Hot Rods or Classic VW Splitscreen Bus or Camper. Their pastel colours are also the perfect background for showing off the Bride and her wedding dress in those special photos for life long memories.
Have your guests not only talk about your chosen transport on the day but for the following months to come.
Based in Essex, all our drivers have detailed knowledge of Essex and its surrounding Counties. They also have considerable experience in driving our Classic American Wedding Cars, Hot Rods and VW Splitscreen Campers and Buses. Further to this they all dress in smart classic American period clothing (suit, tie and hat) to put that finishing touch to your wedding transportation.

Please take time to review:
About Us - where you will find out more about us and the service we provide.
Gallery - where you will see our Classic American Wedding Cars, Hot Rods, Street Rods, VW Splitscreen Micro Bus, and Splitscreen Camper and also meet our drivers.
Letters - where you can see a small selection of our many letters of thanks.
Links - where you can find complimentary services.
Weddings - some photo examples of our ladies with their Brides and Grooms
Booking form - where you can download or print a booking form.
Request a Quote.
Terms & Conditions
CALL or EMAIL for a FREE COLOUR BROCHURE OR TO COME ALONG AND VIEW OUR LADIES.
We welcome viewing as this allows you to see without commitment the WOW factor for yourselves and ask those very important questions you may have, face to face. In fact we would suggest where possible you should do this no matter which company you are thinking of going with. We have nothing to hide and welcome your questions as this allows us make sure we understand and can support your needs. We have many photos of our ladies with their brides and grooms for you to review along with numerous letters of thanks demonstrating our commitment to making your day as special as it should be.

Our classics Wedding Cars most certainly attract attention wherever they are, people are just amazed at their size and style; they will wave and sound their horns, take photos with their phones giving that celebrity feeling.

Our Hot Rod Wedding Cars have the public looking to see what's coming before you're there and then just look at their faces in complete awe and amazement. They not only wave, they point you out to all around them, cars and trucks sound their horns in recognition of you being someone special.

The VW Splitscreen Campers/Bus Wedding Cars have their own cult following that is so large you cannot imagine the attraction they cause until you ride in one.

Either with a Classic or a Hot Rod, Street Rod or VW Splitscreen Micro Bus and Camper Van Wedding Car your guests will not only talk about your chosen transport on the day but for months to come.

Why not come and view them and see the 'WOW' factor they have for yourself, the photos do not do our ladies justice. They're not for the shy as you'll turn heads and feel like a celebrity, as you should, on your special day in our Classic American Wedding Cars or Hot Rods, Street Rods or VW Splitscreen Camper/Bus Wedding Cars.
The wedding car price includes:
Ribbons and bows of your colour choice.
Keepsake gift or a bottle of bubbly.
Drivers dress in smart classic vintage clothing (suit, hat, tie) and carry mobile phones.
Cars carry Umbrellas for that unexpected shower.
WE CATER FOR THE GROOM, DON'T FORGET IT'S HIS WEDDING DAY TOO!
There is a discount on additional cars when your main wedding car is booked with us.
WE COVER AREAS WITHIN AN 80 MILE RADIUS OF SS6 7LS
This will incorporate all or part of the following counties:
Essex - Kent - Hertfordshire - Middlesex - Suffolk - London - Surrey - Sussex - Hampshire - Berkshire - Buckinghamshire - Bedfordshire - Cambridgeshire


Our Classic American Cars, Hot Rods and VW Splitscreen Camper buses are not only used for weddings, but for those special occasions: birthday treats, theatre trips, an anniversary.

These Classic American Cars, Hot Rods and VW Splitscreen Camper buses have been used by celebrities, reality shows, advertising, films, magazines and remain available for future Film, TV and promotional work. They have also won many show trophies.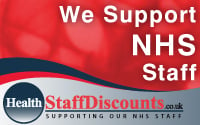 [ Wedding Cars in Essex | Hot Rod for Hire | Publicity Hire | VW Camper Van Weddings ]
© Copyright Cool Classic Cars Web Design in Essex Assent Media